About Us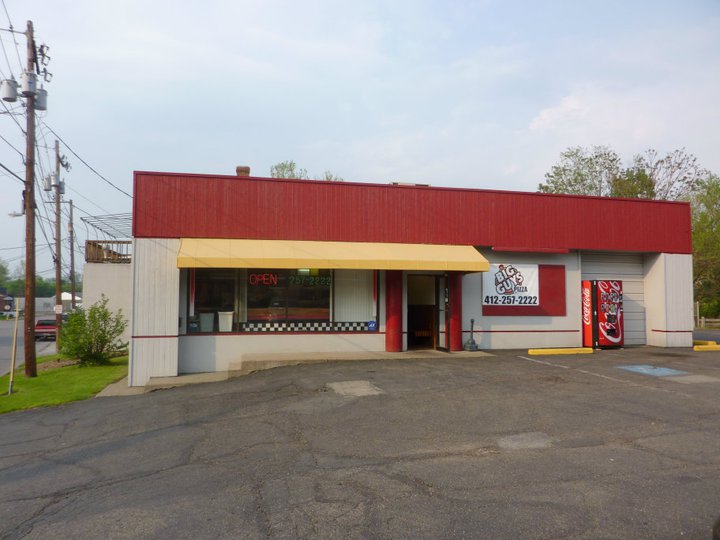 Welcome to Big Guys Pizza!
Big Guys Pizza is a family-owned pizza shop with two locations in the Brentwood and Bridgeville townships of Pittsburgh, Pa. Owned and operated by Brian Parrish Sr., and Brian Parrish Jr., the Parrish family and sons, Tyler (head of marketing and community relations), and Brendan, work together to bring the community a pizza shop unlike the large chains, with unique taste and friendly customer service.
We don't skimp on any of our ingredients, using fresh dough made on-site daily, along with fresh, along with fresh sauce and toppings. We use only the best (Grande) cheese on all our pizzas. Try our traditional Neapolitan New York style thin crust, our fluffy but crisp Sicilian deep dish square pizzas or one of our gluten-free pizzas – for those with diet and allergy restrictions!
Our sandwiches are made on Cellone's Italian Buns, delivered fresh each morning, along with fresh produce delivered daily from Monteverde's Produce!
We strive for excellent customer service, and are proud to provide quality food for our local communities.
Our Bridgeville location delivers to Bridgeville, Scott Township, Presto, South Fayette, and parts of Upper St. Clair and Mt. Lebanon. Our Brentwood location delivers to Brentwood, Baldwin Hills, Carrick, Whitehall, Castle Shannon and limited areas of South Park. We are partnered with DoorDash, Grubhub and UberEATS who provide a wider delivery range to bring our food to you, but only use them if you need to! Give us a try, we look forward to serving you!